It is with a bittersweet mix of gratitude and sadness that we announce the end of tenure for three luminary board members: Elise van Oss, Dr. Sue Henderson, and Dr. John Allegrante. They have all been invaluable assets to our organization for many years, dedicating their time, energy, and expertise. As we celebrate them, let us take a moment to reflect on their remarkable contributions and the lasting impact they made.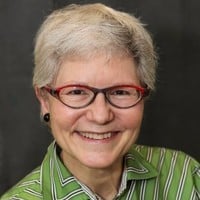 Elise van Oss was first elected to our Board of Directors in fall 2017. For nearly four decades, she has graciously welcomed international students and Fulbright scholars into her home and heart. She effortlessly blends cultural exchange with the spirit of friendship, creating a sense of belonging within our community. Her ability to connect on personal levels with everyone she meets – our staff, our students, and her fellow board members– is unmatched, and has had a deep impact on many people.
Elise's involvement in international education extends far beyond our organization. In 1977-1978, she held a prestigious Fulbright Fellowship at the Education Research Center in Toyama, Japan. This experience sparked a lifelong passion for fostering cross-cultural understanding. She is a lifetime member of the National Fulbright Association and has continued to nurture this passion, serving as the Board President of the Greater NY Fulbright Alumni Chapter for four years.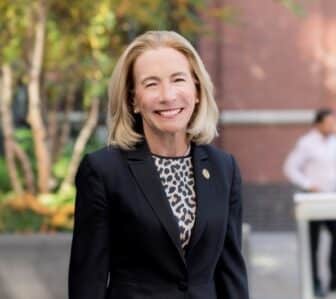 Sue Henderson was first elected to the Board of Directors in fall 2014, and served as Chair of the Board from 2017 to 2021, steering our organization through various challenges and triumphs. Sue's visionary leadership and remarkable contributions have shaped the trajectory of our organization, leaving an indelible mark. Sue served as co-chair for numerous Fulbright Awards Dinners, transforming them into unforgettable celebrations of cultural exchange. Her dedication to promoting global understanding was evident throughout her tenure through her ability to foster collaboration and inclusivity.
Sue's influence as a key thought leader and stakeholder in our higher education work cannot be overstated. Her understanding of the critical role education plays in transforming lives and societies, coupled with her commitment to excellence, guided our organization's endeavors. As an advocate for equitable access to education, she has been instrumental in shaping our programs, initiatives, and policies.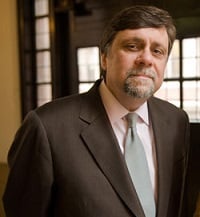 John Allegrante was first elected to the Board of Directors in 2016, and has been an invaluable part of our organization, contributing his wisdom, passion, and expertise in international education. His dedication to advancing intercultural understanding has been unwavering, and his service as our Vice Chair saw us through a devastating global pandemic, where many organizations had to end operations. During his tenure on the board, John played a pivotal role in speaking to our membership about the importance of global collaboration in education and research.
John has generously hosted a number of students on walking tours of Columbia University, and participated in other hosting programs, ensuring that our students have had supportive connections with local residents during their time here. He most recently co-chaired the search for our new Executive Director (alongside Mariam Assefa), leaving us in Tuomas Hiltunen's capable hands.
On behalf of the entire One To World community, we thank Elise, Sue, and John for all of their efforts and leadership these many years