"One To World's community service events are a special treat for participants to discover the wonderful work being done by local organizations to empower communities."
– Richard T., student from India at Yeshiva University
Throughout the year we organize volunteer programs for international students to get involved and give back to the New York community. We partner with organizations to bring groups of international students to participate in projects such as lending a hand on an urban farm, beautifying city neighborhoods with murals, and cleaning up the beach at Coney Island! Check out our event calendar to see current volunteer programs.
Become a Global Guide for NYC metro-area public school students
Our Global Classroom program provides a continuous opportunity for international students to volunteer in NYC-area schools and after-schools. As a volunteer Global Guide with Global Classroom, you will have several opportunities throughout the academic year to lead workshops on your country and culture for K-12 students.
This is an application-based program that is best suited for students and scholars who have experience working with youth, are comfortable speaking English in front of a group, and will be in the NYC-area for more than one semester. Additional information, including more details on the application process, is available here. If you have any questions about becoming a Global Guide, please contact Leeza Salen, Director of Global Classroom.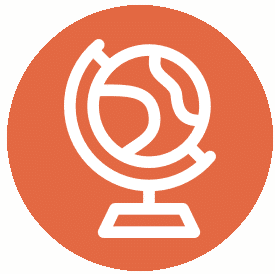 If you have any questions about volunteer opportunities with One To World, contact us at  info@onetoworld.org.
Other Volunteer Programs in NYC
If you cannot make the dates scheduled through One To World, some of our partners also have additional volunteer opportunities. We encourage you to get involved and give back to the New York community as a volunteer!
ArchCare: ArchCare helps the elderly of New York City live full and happy lives. With ArchCare, you can volunteer your time simply chatting, playing games, and exchanging ideas with seniors.
CITYarts: Want to use art as a way to brighten a New York community? CITYarts offers volunteer opportunities to help create public art murals and mosaics within the community. Through this organization, you can help empower, educate, and connect youth and children in realizing their potential to transform communities.
City Harvest: City Harvest volunteers help ensure that good food doesn't go to waste. Whether you have experience in teaching and nutrition, are interested in working with local farmers, or simply want to give back to your community, your passion and time are important resources in the fight against hunger.
Publicolor: Publicolor is a stay-in-school youth development program that engages high-risk students in their education 3 days a week for 4-6 years through a continuum of design-based programs that mentor them for success in college, career, and life. There are opportunities to volunteer most Saturday's during the academic year.
To find other volunteering opportunities, we recommend New York Cares. New York Cares is a great resource to find volunteer opportunities throughout New York City-based on your interests and availability.
"I can say that [Global Classroom] is one of the best volunteer experiences here in the States. I really enjoy the 'give and take' experience with the kids... I 'give' them some cultural experience about my country and hope I expand their knowledge, and at the same time, I have 'learned' a lot from them.about how I as an international student, can possibly help to foster intercultural understanding. Many times, I was asked by the students questions that I have never thought of before. This experience was challenging and fulfilling at the same time!"
"Volunteering is not only meaningful, it also fulfills our goal to get familiar with the city and its people. The progam also united people with the same objective, to help others in need. The common goal that we shared made the gathering even warmer. It also is a great way to de-stress during exam season."
"The community service program at the Archcare Senior Life center in Harlem was a memorable experience for me since it taught me how a small positive act can have a big impact on people's lives"
"Discovering a new part of the city and contributing to the well-being of people living in that neighborhood was the highlight of my volunteering experience with One To World. Also, meeting other participants was great, as we will probably keep in touch while I am in NYC."