Since the beginning of the COVID-19 pandemic and the sudden pause on international travel, the international exchange community has faced unprecedented challenges. As the ramifications of COVID lockdowns continue to evolve, the voices of One To World and our wider international community have the power to enact positive change. 
We aim to provide you with the tools and resources necessary to support programs that foster intercultural exchange and increase mutual understanding in the Fulbright tradition.
One To World continues to monitor and respond to legislation and policies that impact international education and exchange.
"The [Fulbright] Program aims… to bring a little more knowledge, a little more reason, and a little more compassion into world affairs and thereby to increase the chance that nations will learn at last to live in peace and friendship." 
– Senator J. William Fulbright
To advance our mission of global cooperation and intercultural understanding, One To World advocates for a globally engaged and welcoming United States via cultural and educational exchange. One To World supports the Fulbright Program in its pursuit of creating lasting connections between the people of the United States and the people of other countries in order to build mutual understanding between nations, advance knowledge across communities, and improve lives around the world. 
We value the importance of educational mobility and acknowledge the opportunity gap that exists in intercultural exchange. We use our platform to encourage people to pursue education abroad and push the international education community to continue to work to bridge the historic wealth and inequality gap that exists in international education. We are committed to supporting our partners, their educators, and their students as we work to provide equitable, quality education and experiences for all.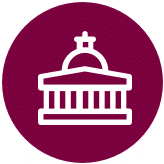 96% of major employers say they need employees who are comfortable working with colleagues, customers, and clients from diverse cultural backgrounds.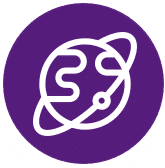 International students and their families contributed over $38.7 billion to the U.S. economy in 2019-2020 and supported 415,996 jobs.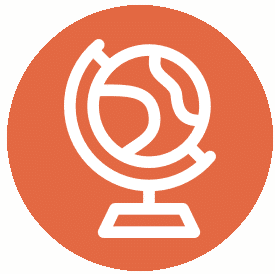 More than 80% of employers around the world say they would actively seek graduates that had studied abroad.
"Never doubt that a small group of thoughtful committed citizens can change the world. Indeed, it's the only thing that ever has." 
– Margaret Mead,  American cultural anthropologist
International Student News
Visa and Immigration Information
As an international student, it is important to understand the rules and regulations required to maintain your visa status. If you are an international student and you have a question about your existing visa, please reach out to your university's International Student Office. If you are a Fulbright grantee please reach out to the Institute of International Education, IIE.
Maintenance of Status
Once a person is admitted to the U.S. in F-1 status, they must meet certain obligations in order to maintain status. Visit the Department of Homeland Security's international student page to learn more about the actions you need to take in order to properly maintain your status.
Source: https://www.uu.edu/centers/intercultural-engagement/international-students/international-student-regulations.cfm 
International Students' Advocacy Rights
Are you interested in local advocacy efforts and elections, but not sure how participating in these events could affect your status? Check out Cornell University's resource on international student protests and advocacy to learn your rights. The Federal Election Commission has also put together a resource for international students and foreign nationals, outlining their ability to participate in U.S. elections. 
International Educators
If you are an international education professional and want to keep up to date with immigration policies from immigration and regulatory experts, learn more about our membership benefits here.