Guide to New York City & Surrounding Areas
One To World is proud to publish this expanded edition of The International Student's Survival Guide: New York Metro Area, an invaluable and proven resource for both newly arrived and long-term resident students and visitors in the region. This 2023-24 e-book edition is packed with practical information for newcomers who come to live in New York City or nearby New Jersey.
With this handy guide, readers learn how to find housing, open a bank account, practice their English, explore the area, and make informed decisions about products and services as they get settled. If you're a student interested in getting a copy of our e-book, you can reach out to your International Student Office, or place your own order here.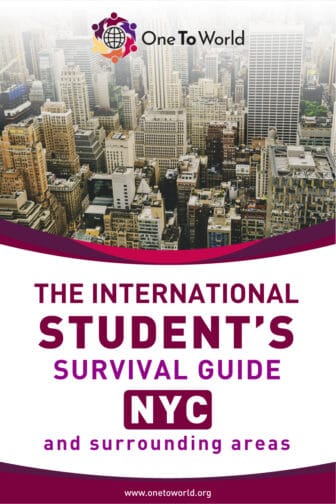 "I really like the International Student Survival Guide. It is thorough, detailed, up to date, and written with care. I can see that your team has put a lot of effort into it. I also appreciate that it helps me to learn about NYC even before I go there. I hope you will continue distributing this book to future international students."
Guide to the United States
One To World also offers The International Student's Survival Guide: United States, a resource for all types of visitors to the U.S. Whether you are in the country for study, travel, or work, this guide provides invaluable resources and tips for a successful visit. 
One To World offers an abridged version of our NYC Survival Guide, The International Student's Survival Guide for the United States. If you are interested in downloading this book for free, please email us! 
If you are interested in ordering eBooks at a discounted rate for your students, interns, or visitors, please contact info@onetoworld.org.
One To World offers international students the ability to participate in a very wide array of great activities. No matter what your interests are, you'll always find a One To World event that's right for you.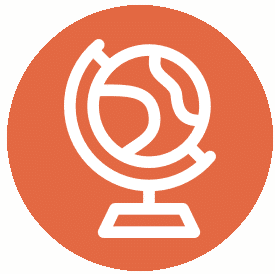 Have any more questions about One To World and our services?
Check out our FAQ page for more information.