Global Classroom brings the world into K-12 schools!
Watch our video for a closer look!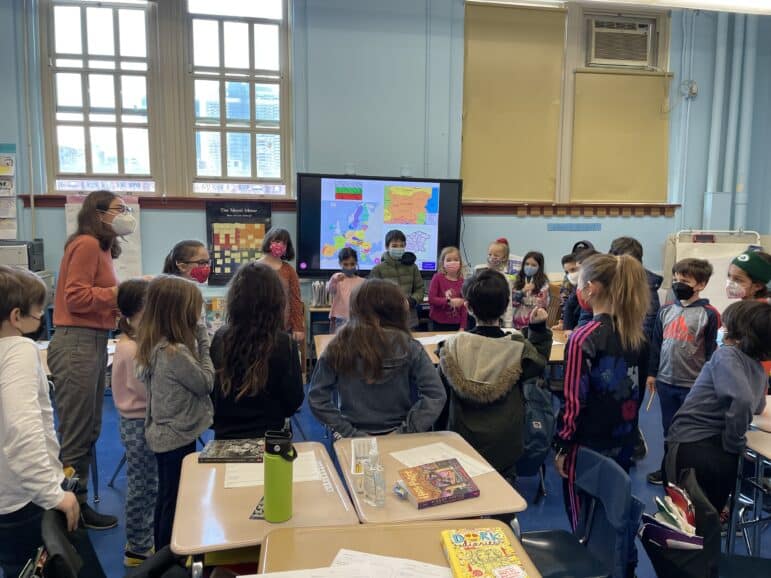 One To World's Global Classroom brings international university students and visiting Fulbright scholars (known as "Global Guides") to New York City schools and community-based organizations to facilitate workshops about world cultures and global issues. Through face-to-face interactions and meaningful cross-cultural exchange, today's NYC K-12 students develop the skills, awareness, and understanding to become global citizens in their communities, both locally and worldwide.
Global Classroom Educators work directly with partners to tailor our program to their specific needs, interests, and curricular goals. Global Classroom is always interested in building partnerships and community. For more information, head to our Partner Page.
"My son says the [Global Classroom] residency is 'AWESOME'. Tonight at dinner I learned all about the endangered animals of Brazil and how the most important thing we can do is plant a tree. We talked a lot about droughts and endangered animals. He is loving it."
"I absolutely loved being a Global Guide and I wouldn't mind doing it over and over again. These workshops helped me improve my language, give me confidence, improve speech skills, and of course last but not least help to educate students about my country. It has been the most amazing and rewarding experience I have ever had in my life. I will never forget it."
"That was the quietest I've ever seen the 4th period class, they all were so engaged! It's great with Global Classroom, I've noticed that students will talk about Global Guides two weeks after the guide came. The presentations really stick with students. They sometimes talk in the back of the class, but every conversation I heard related what the Global Guide said back to their own life"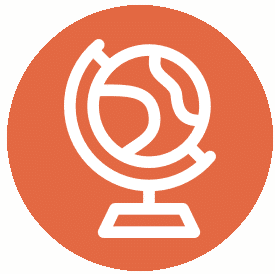 Special Thanks To:
The Nissan Foundation, The Hurford Foundation, Global Citizens Association, The Walton Family Foundation, Libra Philanthropies, and The Pinkerton Foundation

Please help us ensure that Global Classroom is available to New York City youth! Your donation will help subsidize this important program for more partners across the 5 boroughs.