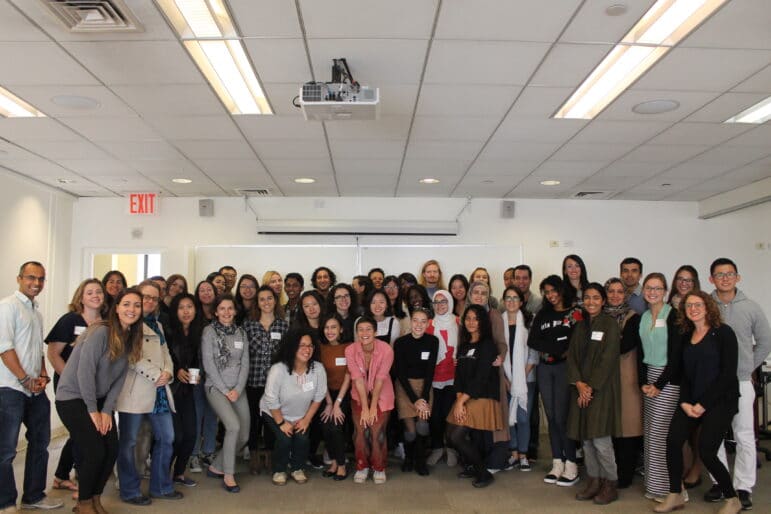 Global Classroom is always interested in building new partnerships to broaden our reach.
Global Classroom works with various partners, including educational, youth service, and community-based organizations to develop the next generation of global leaders. We have a variety of program themes that can be completely customized to align with the vision of our partners, including Global Lives which allows elementary school students to learn about a variety of new cultures while incorporating movement through games. Global Classroom offers in-person workshops to all grades.
Our workshops are based on face‐to‐face exchanges with international university students and visiting Fulbright scholars (Global Guides) in interactive presentations and discussions with K‐12 students. Global Classroom educators work directly with program partners, classroom teachers, and afterschool coordinators to tailor our curriculum to schools' specific needs and interests.
Investigate the world beyond their immediate environment by examining issues of local, global, and culture significance.

Recognize, understand, and appreciate the perspectives and world views of others.

Communicate ideas successfully with diverse audiences by engaging in open, appropriate, and effective interactions across cultures.

Take action for collective well‐being and sustainable development both locally and globally.
97% of Global Classroom participants said that they would recommend other students to participate in Global Classroom.
Global Classroom expands my students' whole world view. I believe that it is a privilege to be an educator in New York City, with so many different kinds of people living among us—but it's actually very hard to take advantage of this diversity. Global Classroom brings that diversity into their lives and exposes them to a range of countries and people around the world. They learn to be more curious and think critically about viewpoints which have never been available to them before. I am so grateful to Global Classroom for bridging the gap between my students and the rest of the world.
Want to learn more? Reach out to us.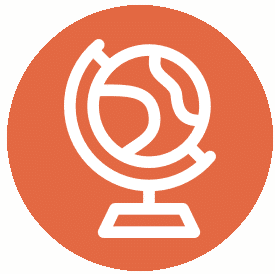 Global Classroom is proud to partner with:
YMCA of Greater New York | Girls Preparatory Charter School of the Bronx | Girls Preparatory Charter School of the Lower East Side | Grand Street Settlement | PS 189 | Pioneer Academy PS 307 | Harlem Education Activities Fund |
"The most rewarding part of leading [Global Classroom] workshops is the cross-cultural exchange. Hearing the students' perspectives has been life-changing for me. There were some stereotypes at first, but kids are really open to new opinions so it's easier to share my culture and break down stereotypes. I would have loved to have Global Classroom when I was a kid because a lot of times in your daily life, you only interact with people like you, but through this workshop, students can learn about cultures from around the world and think about their own culture. I have seen Global Classroom. inspire youth to look at social issues facing their own communities and I have seen them come up with amazing and creative solutions."
"Global Classroom has had a positive effect on the students. It has opened their eyes to real world problems that not only take place in their own city but that people all over the world are experiencing similar conflicts. The students developed empathy for others. Global Classroom reached most of the students on a personal level. They were able to relate to the Global Guides and make connections to their own experiences.They were able to make connections to themselves, their community and the outside world. Students gained a better understanding of what is going on within their communities and developed ways to help or improve the issues they face."
"Last year, our school, P.S. 183 partnered with Global Classroom to enrich our third grade social studies curriculum. Not only did our teachers love the Global Guide visits over the course of several months, but our students loved experiencing different cultures through the people who live them on a daily basis. It was a way for our students to "travel" to these countries without leaving their school. We enjoyed the program so much that we are partnering with the organization for a second year."
"The Global Classroom staff tailored the workshops around a variety of topics and curriculum units I had previously explored with my students, including identity, discrimination, and how word choices in our culture influence stereotypes about women; interviewing skills, which Global Classroom augmented by focusing on developing valuable questions and discussing differences in respectful ways; and water, which tied into two different units on the refugee crisis and the global sustainability of water and food practices. I was so pleased to see our students gain a deeper understanding of global girls' and women's experiences as they related to their own lives."