"I had many questions before coming to the US, but this eBook answered them!
It took my worries away!"
Moving to the United States as an international student, scholar, or intern can be daunting. From visa regulations, to housing, to managing money, there is a lot to deal with when living in the US for the first time.
That's why One To World, a non-profit organization that serves international students studying in the United States, decided to publish The International Student Survival Guide to the US, an online resource packed with practical information for newcomers who are coming to work or study in the United States. In this handy guide, you will find instructions for finding housing, managing money, safety and wellness, and more. We also include recommendations for products and services to help new arrivals get settled, explore their new home, and have fun after the big move.
What originally started as a hard copy book for students planning to study in New York City has now become a FREE online resource for all international students, scholars, interns, or immigrants planning to move to the US! Our NYC book, which has been sold to tens of thousands of students and universities in just over a year, is an invaluable and proven resource for both newly-arrived and long-term resident students and interns. This is why we decided to expand this guide and create a resource for all prospective and current international students of the US, free of charge.
"One resource to answer all international student questions and needs!"
At One To World, our mission is to foster intercultural understanding by creating face-to-face experiences among local communities, international students and Fulbright scholars. This work begins with our eBook, when soon to arrive students and interns need help answering questions about their new comes and communities. Once these students arrive in the US, One To World is hosts intercultural events to continue to help new arrivals get settled into their homes. We are here to ensure that international visitors enjoy their stay to the fullest. 
Our programs & services are designed to: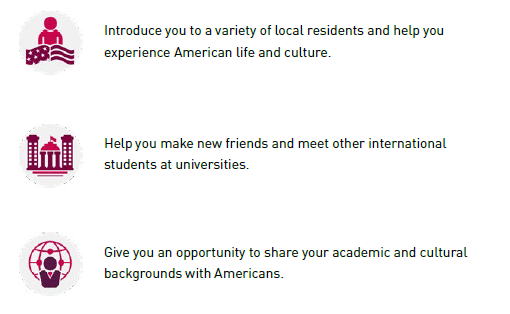 Through our events and resources, we aim to create understanding and build positive relationships between area residents and these unofficial ambassadors from all over the world.
This eBook was designed to meet the most pressing needs of international students. One of the biggest pain points for these students is finding appropriate and affordable housing. A student's first major goal after deciding to study in the US is to find a place to call home. Although the search for housing can be a challenging and sometimes complicated process, we're here to help you stay positive! Every city offers a diverse array of safe and affordable housing options, so you're sure to find something that fits your needs.
In our Housing chapter, you'll find a detailed description of each of the housing situations listed below:
Temporary housing and residences
Dormitories and university housing
International student housing and homestay residences
Renting a room in a private home
Apartment shares
Subletting an apartment
Renting your own apartment
Are you already looking for student accommodation? Find affordable off-campus housing options across the US at www.housing.onetoworld.org. You can also find hassle-free rental furniture packages for your new place for low monthly payments at CORT.
International Student Housing
Did you know? One-third of international students say that finding housing is harder than they thought it would be.
Our eBook also covers international student safety in the US, and is sure to ease the worries of students, parents, and faculty alike. Check out this excerpt from our chapter on Safety:
As you start to become familiar with your new environment, you will begin to feel more relaxed about getting around. No matter where you live, it is important to be aware of certain things while living in the US. The best advice you can follow is to always be alert, but not to be afraid. Use your common sense. In this book, we'll also give you tools, resources, and tips for staying safe in your new surroundings so that you and your family can feel confident and secure in your new home.

Our Survival Guide helps students navigate the United States with tips on:
Finding off-campus housing
Housing rules and regulations
Where to shop
Traveling within and outside of the US
Managing Money
Safety and Wellness
Getting involved in American life
The eBook offers a wide variety of resources, but some are available right on One To World's site under the "Learn" Menu. From discount flights to vetted apartment rentals, there's something here for everyone. As one reader put it, it's "one resource to answer all international student questions and needs!"
Airline Travel
One To World wants to help you find the cheapest airline tickets possible, and with students flying to the US and back, and exploring their new home, it's important to get the best deals on your constant travel. That's why One To World is happy to partner with StudentUniverse to help you find exclusive student discounts on flights worldwide. Use the code 'GLOBAL' for a special discount on flights around the world. It's never too early to book your next trip!
"It's like a pocket encyclopedia to look up any questions you might have!"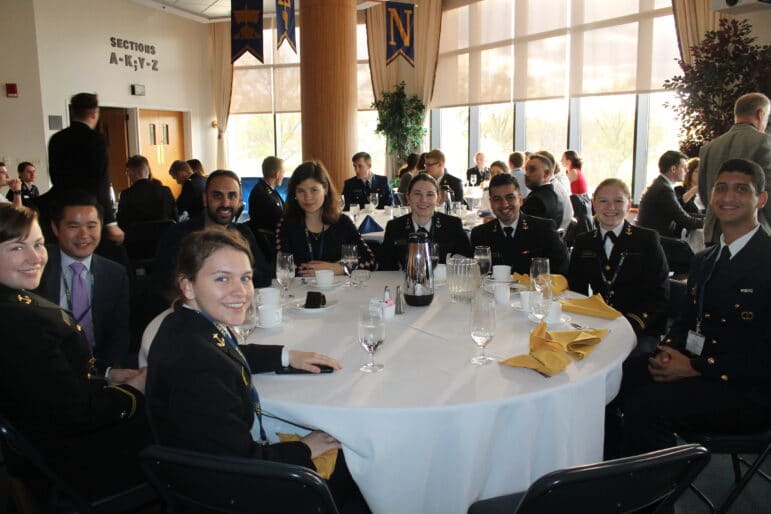 "A fantastic and concise resource for learning about American culture."
This eBook serves as an introduction to a community of globally-minded international students, Fulbright grantees, American communities, and so much more!
International students experience unique issues when traveling to and settling into the United States. International students and scholars deal with unique immigration regulations, cultural barriers, housing issues, and more. These are just some of the reasons One To World was founded and has created a resource to help international students transition to their life in the US and deal with tasks and difficulties that have been exacerbated due to the COVID-19 pandemic.
Far from home
Did you know? 38% of international students find living away from home more challenging than they expected.
Whether you are in need of the International Student Survival Guide or not, you are invited to join any of our events as a way to stay connected and engaged with other international students. It's a great way to meet new friends and learn something new!
Our programs are designed to:
Introduce you to a variety of American people and help you experience American life and culture. 
Help you make new friends and meet other international students at universities across the New York area. Did you know there are over 95,000 international students here?  
Give you an opportunity to share your country and culture with Americans!
Take part in wide-ranging virtual & in-person programs, including: walking tours, community service events, professional development workshops, hosting opportunities, sporting events, and many more!
If you have any questions about the eBook or would like to offer this resource to international students in your community, please contact One To World's Director of Operations, Jaime Fahy.
One To World brings local residents together with international students and Fulbright grantees, creating face-to-face experiences to foster intercultural understanding and build relationships that last a lifetime.  Annually, it provides over 100 programs for the more than 90,000 international students and Fulbright grantees who study at New York-area institutions. One To World engages these young global leaders representing more than 140 countries in American life, building cooperation, and respect among people from around the world.
One To World is designated by the U.S. Department of State as the official Coordinator of Enrichment Programs for the 800+ visiting Fulbright grantees in the New York area each year. When the late Senator J. William Fulbright authored legislation to create the Fulbright program over 75 years ago, he specified these enrichment programs as key components of it. He believed that the time Fulbright grantees spent off-campus would be as important as their academic studies in fostering cultural understanding and ultimately, a more peaceful world.