If you are interested in attending the 74th Student Conference on U.S. Affairs (SCUSA) at West Point from November 1st to November 4th, 2023, please apply here.
One To World selects international student delegations to attend two prestigious foreign affairs conferences, held annually at the U.S. Military Academy at West Point, and the U.S. Naval Academy at Annapolis.
These two conferences bring One To World's student delegation together with American college students and foreign affairs professionals from around the U.S. to discuss and debate American foreign policy.
As international delegates, students:
Represent their country

Discuss & debate complex international issues confronting U.S. foreign policy

Share their international perspectives with undergraduate students from across the U.S. & the world

Experience a day in the life of U.S. military and naval students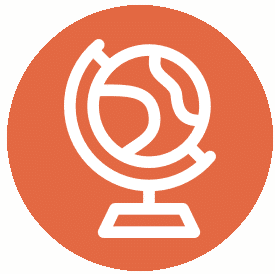 Last Conference:
The 74th Annual Student Conference on U.S. Affairs at West Point. Theme: "Innovation and the Future of American Foreign Policy."
"It opened a new vision for me in collaborating with academic peers. It helped me understand what people from different countries think. Most importantly, we became friends in such a short time that it hurt to part."
"[Attending The Student Conference on U.S. Affairs (SCUSA) at West Point Academy] was a unique opportunity... I think we as foreigners get most of our preconceptions about the U.S. army from movies, and so it was very interesting to see such a place from the inside. It changed some of my perceptions and reinforced others, but now I have more solid opinions."
"Joining the conference was really an unforgettable experience for me. Academically and personally. Thank you One To World."
"Thank you so much for giving me this amazing opportunity. To be honest, I learned so much and realized how much I should improve. It was a great exposure for me as I just started to study in the US and wanted to see how the students from the other states think and discuss."
Check back soon for more information on the upcoming Foreign Affairs Conference topic and application process.
Next Conference: Global Resistance After the Pandemic
Each year, the Naval Academy Foreign Affairs Conference (NAFAC) provides the opportunity for students to engage with future civil and military leaders at the United States Naval Academy in Annapolis, Maryland. Now a virtual event, this is the leading foreign affairs conference for undergraduate students to discuss pressing global issues.
You will hear from expert speakers and panelists, engage in discussion sessions, and pursue a simulation of a future pandemic. Past speakers at NAFAC have included National Security Adviser Jake Sullivan, Secretary of Defense Robert Gates, U.S. Ambassador to the United Nations Samantha Power and President Bill Clinton. Tackle today's toughest foreign affairs challenges with students from universities across the country and other international students! Apply to this prestigious event today!
Application Deadline: Monday, March 1st
Conference Dates and Times: Tuesday, April 6th – Thursday, April 8th from 10:00 AM – 1:00 PM
Orientation: Tuesday, March 30th at 10:00 AM
Location: Virtually hosted by the U.S. Naval Academy in Annapolis, Maryland. Zoom details will be shared with accepted candidates.
Cost:* $20 
Contact: Sara Huzar, Coordinator of Enrichment Programs here or at (646) 396-5304.
Application Materials: Please read the brochure before filling out and submitting the application.