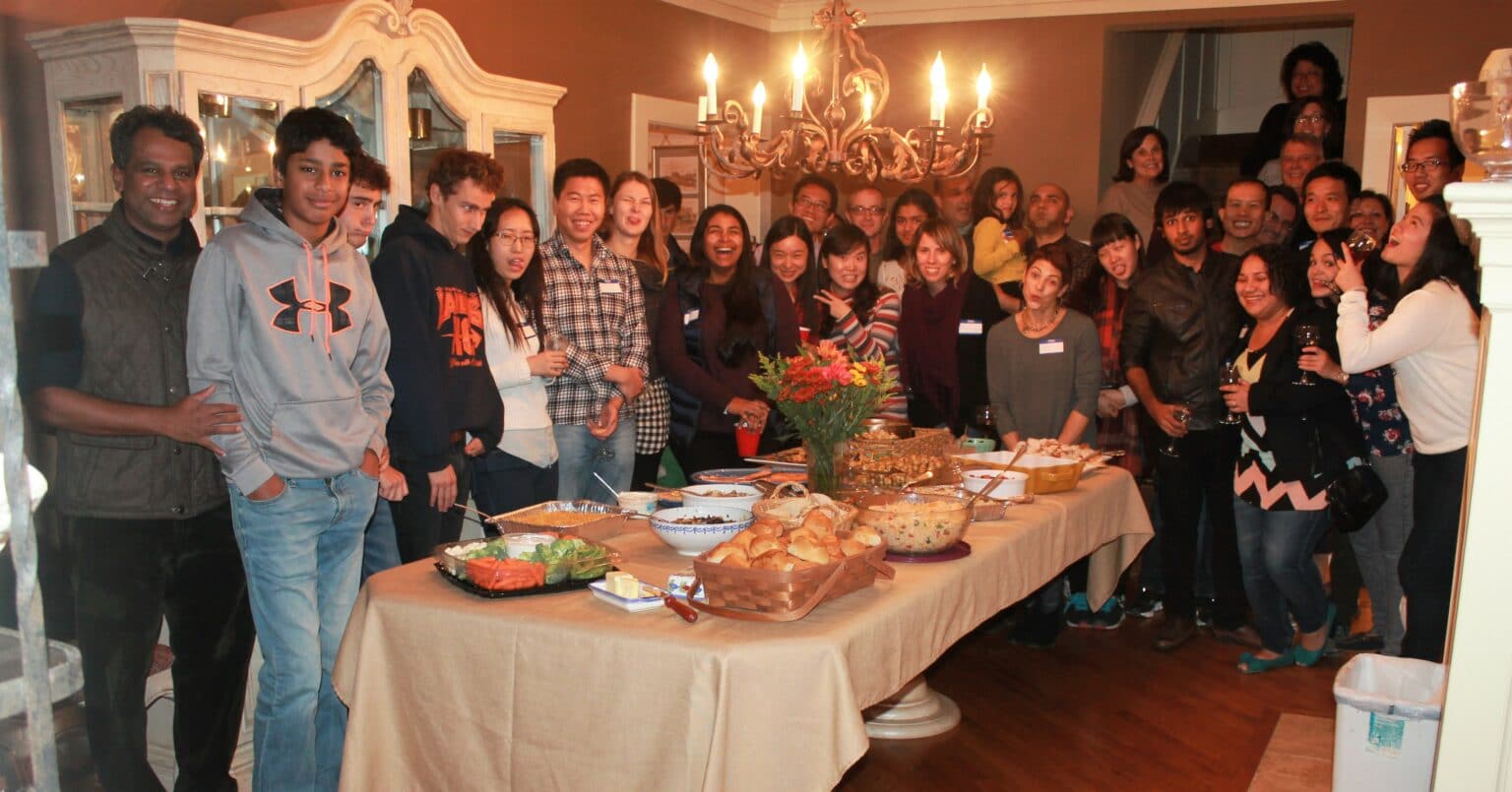 "I really enjoy my experiences with One To World, especially their Thanksgiving program. Learning more about American history and tradition from locals, and exchanging ideas and insights with people around the world is the most meaningful part for me."
– Shiyu, Student from China at Columbia University
Community Visits
Throughout the academic year One To World offers international students & scholars a variety of opportunities to spend quality time—one day or a full weekend—with an American host family. One To World's Community Visits take place in and outside of New York City and offer participants an opportunity to experience "real" American family life and culture. In turn, participants share their country & culture with American families eager to learn about the world.
Here is a sampling of One To World's Community Visit program offerings:
Discover New York: A Day Visit with a "Real" New Yorker
United Nations Weekend in Mountain Lakes, New Jersey
Thanksgiving Weekend in Lancaster County, Pennsylvania
Thanksgiving Day in Westchester, New York and Fairfield County, Connecticut
Celebrating African-American Heritage in Bushwick, Brooklyn
Easter in Lancaster, Pennsylvania
Learn more about One To World's upcoming Community Visits on our program calendar or contact us here.
One To World Walks
With experienced guides, One To World's monthly walking tours are designed to get you off campus and into NYC's diverse neighborhoods across the five boroughs! One To World Walks are a great way to meet other students from around the world, make new friends and explore New York City's many hidden corners.
One To World Walks highlights have included:
Discover Harlem!
Chinese New Year in Chinatown
Historical Hoboken
Hooked on Red Hook, Brooklyn
MultiEthnic Eating Tour
East Village "Grunge" Tour
Industry Art in Long Island City, Queens
For information about upcoming One To World Walks, visit our event calendar or contact us here.
"William Singer is such a knowledgeable person and a wonderful tour guide. It's always a pleasure to let him guide us through the city as we learn more about its architecture and hidden treasures!"
"My host family was very inspiring, warm, loving, and friendly and I felt like I was hosted by my own family. I was very comfortable in each moment."