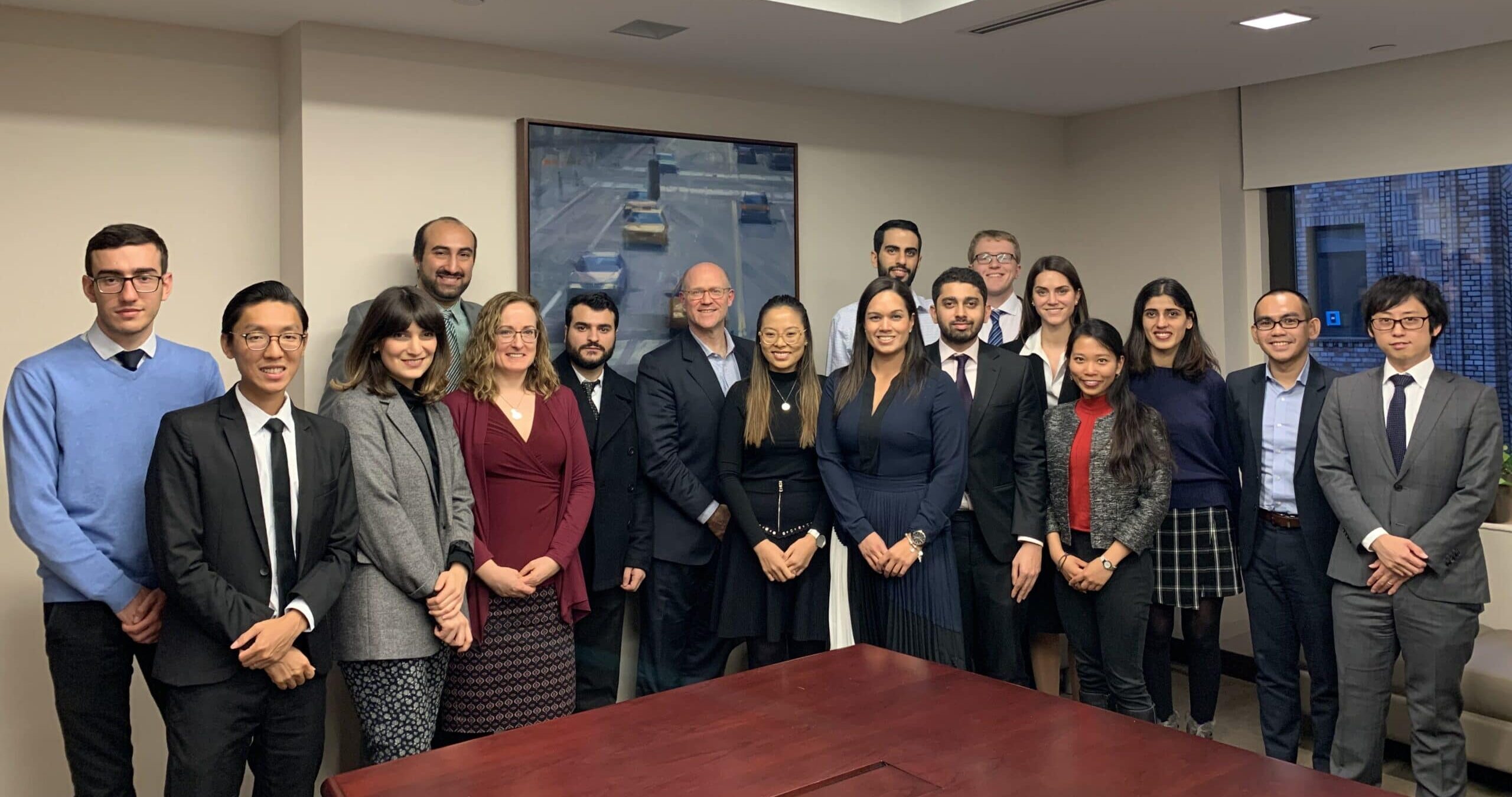 2021 marked the 75th anniversary of the Fulbright Program. One To World, the Department of State designated host of Fulbright scholars enrolled at New York area universities, has been celebrating the program's success and impact.
The scholarship-based educational exchange program founded by Senator J. William Fulbright after World War II was an act of optimism to prevent future conflicts, and has drawn more than 400,000 participants from over 160 countries. Fulbright alumni include 39 heads of state, 60 Nobel prize laureates and 89 Pulitzer prize winners. 
Unfortunately, conflicts still rage. A global pandemic has scarred us all. And cultural barriers continue to divide many of us. Which made me ponder the next 75 years of Fulbright, and what lies ahead for the important mission of open borders in education.
One answer emerged when I met Fulbright grantee Chimka Munkhbayar, who in the final year of her master's program at Pace University in New York in 2020 met international students from Taiwan, India and Brazil. Something clicked as they discussed Chimka's research in rural development in Mongolia, and the group decided to build a mobile app that could be connected to AI, and which would help small farmers overcome challenges to crop yields and weather due to climate change.
Chimka went on to be a co-founder of Agrolly, which connects rural household farmers and provides an integrated analysis of weather, water, and soil for productive planting. The app helps farmers plan production efficiently. It also allows local banks to calculate risk and provide more inclusive loans and credits to rural farmers.
We met Chimka when we helped her settle into life in New York City. Like many of the 800 Fulbright grantees who arrive annually on New York area campuses, she was excited, eager and nervous all at the same time about her new surroundings. In a short time, she had not just adapted but was growing and helping to educate others.
She served as a "Global Guide" to schools in New York, as part of One To World's Global Classroom program, sharing her story and that of her culture with school children. She also relayed her deep commitment to rural communities, and helping vulnerable farming families withstand the effects of climate change.
In fact, Chimka embodies what One To World aims to accomplish: bringing together Fulbright scholars, other international students and local communities to advance global cooperation. As an unofficial ambassador, Chimka's work to combat climate change in Mongolia was an important inspiration for New York area students to apply similar solutions in their local communities.
Today, Chimka and the work of her global cohort of co-founders have been lauded and recognized. Agrolly won IBM's 2020 Call for Code Global Challenge which awarded them $200,000 as well as development support from IBM and the Linux Foundation.
Birthed from the meetings in New York between a Fulbright scholar from Mongolia with students from Taiwan, India and Brazil, Agrolly has trained more than 500 rural farmers in Mongolia, India, and Brazil who use the app to surmount the ravages of climate change.
I think about how a student from Mongolia, who was granted a Fulbright scholarship, who studied in New York City, who met other international students, became a solution for climate change.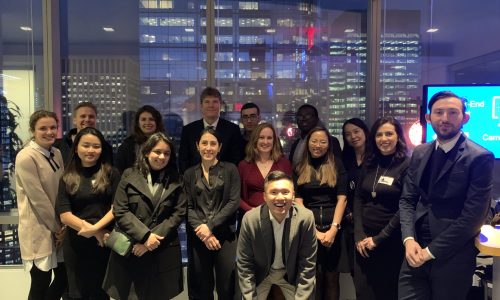 And I think that while Senator Fulbright's hope for peace through international educational exchange hasn't quite been fulfilled, the mission and principles are more vital than ever – collaborating across cultures to resolve the world's most critical issues.
The next 75 years of the Fulbright program will have no shortage of new purpose. I think Chimka's story offers a promising preview. As she told Malcolm Gladwell in a Smart Talks with IBM: "I have no idea about agriculture. I have no idea about technology, right? But the only thing is I knew that there was a real problem that we can solve."
Jen Clarke has been the Executive Director of One To World since 2016 and has spent the last 25 years in the public, private, academic, and non-profit sectors in Canada and the United States. From her early experience as a volunteer in Zimbabwe to her work in policy and program management at the Canadian International Development Agency (now part of Global Affairs Canada), to her leadership roles in several non-profits in both countries, Jen has had a lifelong passion for intercultural understanding. From Canada to the US, Zimbabwe, and Ghana, she has stressed the power of international education and community efforts for a sustainable tomorrow.  She holds a Bachelor's Degree in Journalism with a double major in Political Science, and a Master's of Arts with a concentration in Geopolitics, both from Carleton University in Ottawa, Canada.